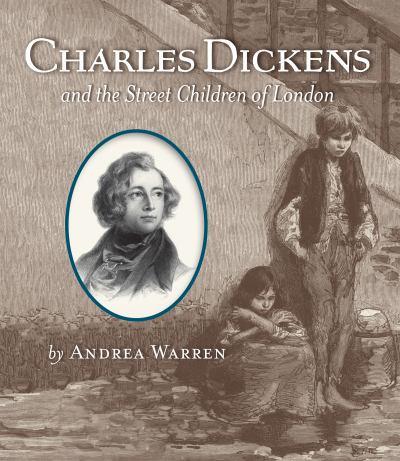 Charles Dickens and the Street Children of London
is a nonfiction book that walks it's readers though Charles Dickens life and closely examines his tender-hearted treatment of the poor children of Victorian London. It's structured largely like an informative step up form a picture book.
Here
you can look inside the book to see how that works. There isn't a picture on every page, but sometimes there are two or three, this keeps the book visually interesting throughout. I have read Charles Dickens but I never realized just how closely his main characters were based on those close to him. Reading about his meager beginnings and honest work really helped grow my respect for him. I think that this book would be great to use in any secondary level as a supplemental text, perhaps just requiring the reading of a few chapters while reading a fictional text of his. I think that Charles Dickens works teach a lot about being grateful and believing that a person's class does not make them any more or less than who they are.
This cartoon version is a brief overview of Charles Dickens life that would at least give students some information in a fun and fast way, should they only be required to read a chapter or two.
http://www.youtube.com/watch?v=unKuZ2wlNdw&hd=1
http://en.wikipedia.org/wiki/Victorian_London